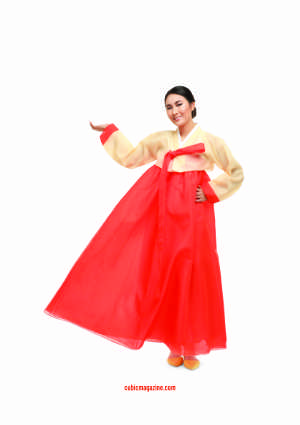 This picture shows a woman wearing a traditional Korean dress called a "Hanbok". Men also wear hanbok, and if you have ever watched a historical Korean drama on Netflix you should know what we mean!
---
Issue 16 of CUBIC Magazine (for curious kids) is all about KOREA
We look at a the history of Korea, the Korean War, as well as Korean culture, food, sports, cities, countryside, beliefs and much more.
This issue is also packed with vocab-relevant word-searches and a maze, as well as great features and articles about North and South Korea.
Is this relevant for a child? We believe so, in part due to the recent rise in Korean culture and its influence across the world, as well as geo-political events concerning North Korea and the parallel to the East-West German divide during the Cold War.
---
Buy an individual issue of CUBIC Magazine
Click here to buy one or more individual copies of CUBIC Magazine. The price includes UK delivery!
---
Subscribe to CUBIC Magazine for six or twelve months at discounted prices
Click here for a discounted twelve month subscription to CUBIC Magazine which includes UK delivery
Click here for a discounted six month subscription to CUBIC Magazine which includes UK delivery
---